Continue shopping
A breakthrough for CBD research
BLOG
BY THE TRUTH TEAM
Oxford University announces £10m study into CBD potential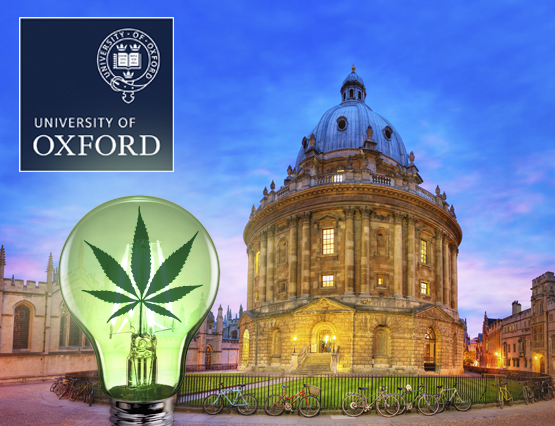 If there's one sure sign the world is waking up to the power of CBD, it's when professors at Oxford University launch a research programme into the role of cannabinoids in biology and medicine.

The research is funded by Kingsley Capital Partners, through its portfolio company Oxford Cannabinoid Technologies. Studies have been underway since March 2017, and aim to develop new therapies for acute and chronic conditions including pain, cancer and inflammatory disease.
Although the medicinal properties of cannabis have been known since around 8000 BC, the plant's potential has been curbed for almost a century. After years of lies and suspicion about cannabis and its effects, the world's most respected medical minds are cutting through the condemnation. Finally, it seems, the tide is turning.
What went wrong for hemp? 

Up until the 1930s, cannabis was commonly used as a remedy for many conditions. The trouble started when the USA's Federal Bureau of Narcotics (FBN) was formed in 1932. The FBN had tried and failed to prohibit alcohol, and the pressure was on the department to justify its existence.
So, Chief Commissioner Harry Anslinger launched a campaign designed to make the American public fear the 'demon weed'. He called on racism, sexism and xenophobia to make the case, linking it to violence, murder and sexual promiscuity.
Anslinger was supported by media baron William Randolph Hearst. Using his famous sensationalist 'yellow' journalism, Hearst pioneered a campaign to demonise cannabis. In dramatic headlines and horror stories, 'marijuana' was blamed for murderous acts by blacks and Mexicans. The nation didn't know that this 'demon weed' was the cannabis they already used as medicine.
This graphic verbal imagery became the backdrop for the Marijuana Tax Act, which was designed to ban its use and sales. In 1937, Anslinger used the media stories to call for a total ban on marijuana. Helped by the constructed confusion between marijuana and cannabis, The Marijuana Tax Act passed without a roll call vote.
When the Act was ruled unconstitutional years later, it was replaced with the Controlled Substances Act in the 1970s. Because it had already been banned for years, cannabis was automatically placed in the most restrictive category, Schedule I.
Its fate was sealed…until recently.
But now the world's most respected institutions like Oxford University are investigating the plant's capabilities, the long-standing discrimination is starting to fall away.  It's great news for legal, non-psychoactive derivatives like cannabis oil (CBD), which is once again becoming a legitimate everyday supplement to help with a range of conditions. Finally, CBD is getting the recognition it deserves.
Ahmed Ahmed, Professor of Gynaecological Oncology at Oxford, says, "Cannabinoid research has started to produce exciting biological discoveries, and this research programme is a timely opportunity to increase our understanding of the role of cannabinoids in health and disease. This field holds great promise for developing novel therapeutic opportunities for cancer patients."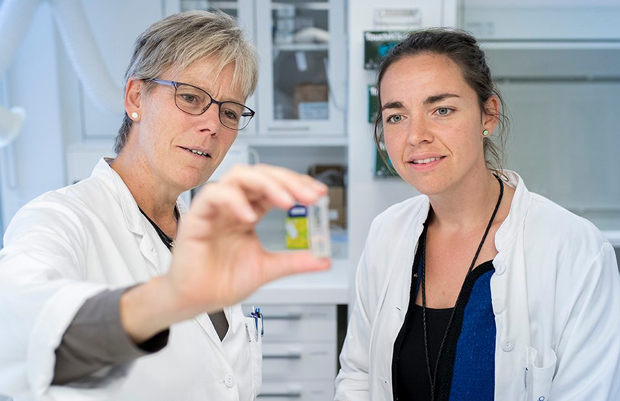 Associate Professor in Clinical Neurosciences, Zameel Cader says, "Endocannabinoid signalling is increasingly recognised as fundamentally important in the development and function of the nervous system. This exciting programme of work has the potential to lead to the development of novel therapies for neurological disorders."
Neil Mahapatra, Managing Partner of Kingsley, says, 'Medical cannabis and cannabinoid medicine is already helping patients with some of the most distressing conditions across the world. However, research into the specific pathways and mechanisms that create this benefit is limited and long overdue. We hope our partnership with Oxford will support the development of innovative new therapies to help millions of people around the world."
The research programme will develop the results into innovative therapies designed to help improve the quality of life for millions of people who are suffering from serious disease.
Is CBD a Superfood?
A superfood provides a much higher level of nutrition than you'd find in normal foods. In our opinion, CBD oil far exceeds being simply a superfood. Here's why...

CTAUK Certified
The Gold Standard for CBD Suppliers, CTA is the Cannabis Trades Association, and it's the only association that exists for cannabis and its derivatives in the UK...
Top 3 facts about CBD
There are a lot of mixed messages circulating about CBD oil. One of our aims is to help clear the misconceptions about it, so here are our top three facts...
Like these posts? Stay up-to-date!



Join the Truth Club to stay up-to-date on our latest blog posts, updates and exclusive discounts.
↓

© 2018 Truth Naturals. All rights reserved.